Vancouver Writer's Festival
—Poster Process
Our branding agency was given the opportunity to create an engaging and exciting new campaign for Vancouver Writers Fest. During our initial meetings, we asked then-Artistic Director Hal Wake to describe the Festival in a single word. He chose: humane. In order to honour Hal's vision, we aimed to make this campaign about the reader. How does a story look, sound, and feel within a reader's mind? Each vision is unique and personal, but all are vibrant, beautiful, and valid.
—Communication Arts Design Annual Award of Excellence 2018: Poster Series
—Graphis Annual 2019 Gold Poster Series: Festivals Category
1
—Silhouettes
illustrating the crowd
Readers, like stories, are unique. We wanted to capture the diverse cast of characters who attend and treasure this inclusive festival each and every year.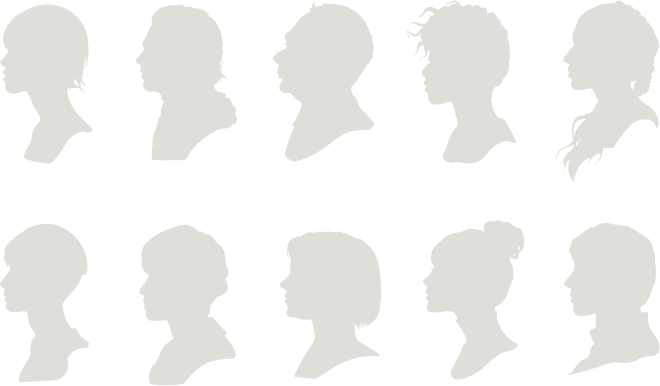 2
—Illustration
imagination
The illustrations are the core of this campaign. They allow us to vividly capture how a story looks and feels inside the mind of a reader. We used a variety of colours, styles, and textures to show the wide range of genres represented at the Festival.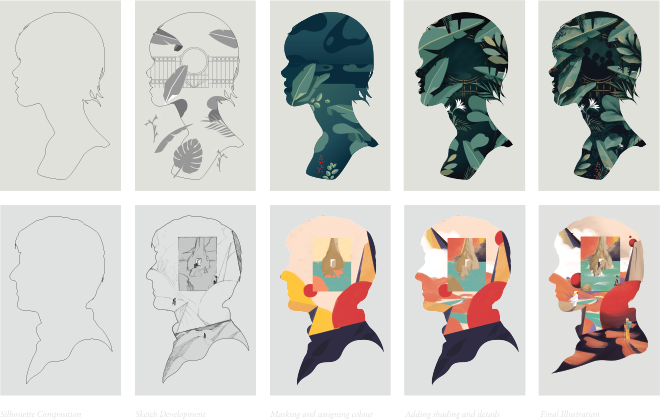 3
—Colour
collecting harmony
We believe that no two colours clash, if carefully considered. We started with the natural palette present in each of the illustrations. Then, after testing and comparing, we selected two additional colours for each poster. These new colours needed to feel unique and surprising together, while enhancing the core illustration.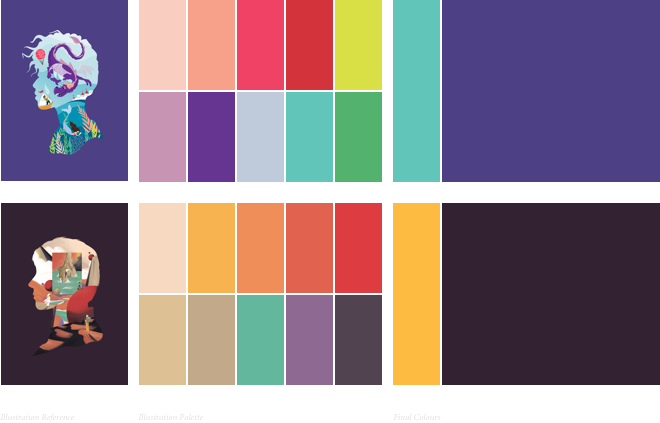 4
—Story Genres
typographic expression
Each poster represents a book within a literary genre. To help illustrate this, we chose specific typefaces that captured the overall feeling of the selected stories.
Typography can be visually scary, comforting, surprising, or mysterious depending on how it is drawn and displayed.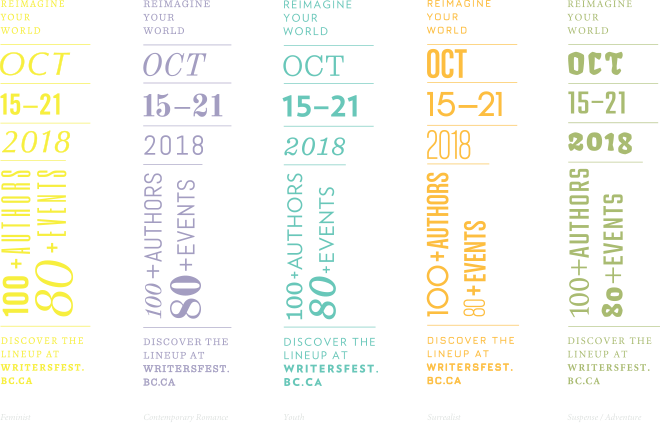 5
—Posters
a collective campaign
We finally pulled the silhouettes, expressive typography, colour palette, and illustrations together into the poster campaign that you see here and throughout Vancouver. We hope that these posters capture the vibrancy, diversity, and humanity of the Vancouver Writers Fest.